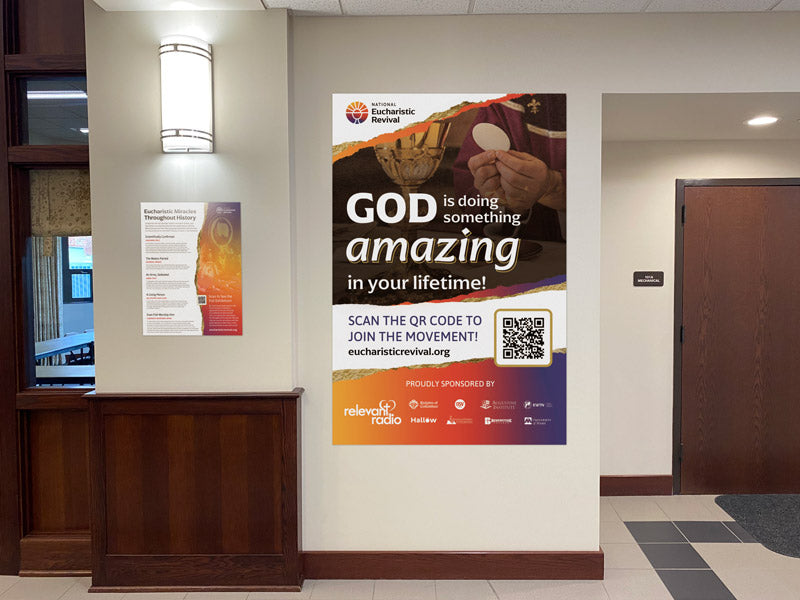 Join the Grassroots Response
Our team has created a series of materials to be printed and displayed at your parish. Use these resources to build excitement and invite your parishioners into this historic movement.

The purpose of this store is not to make money. All parish materials are available entirely for free digitally so you can print them with a local printer in the quantities you need. If you prefer to have us print these items for you, order our ready-made physical parish resources, printed and sent to you at cost. We look forward to seeing the fruits of Revival in your parish for years to come!